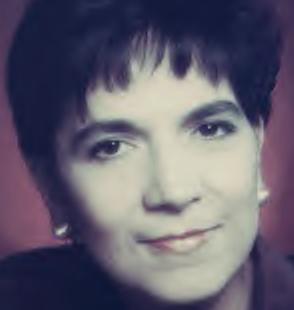 Margaret Martinez, Ph.D.

President & CEO,
The Training Place, Inc.

mmartinez@trainingplace.com
Dr. Martinez is CEO of The Training Place, Inc.

She has worked on educational and measurement research, instructional design, learning, and technology for 20 years. She was previously the Worldwide Director of Training & Certification at WordPerfect Corporation. She is nationally recognized for her learning orientation research, publishes regularly, presents at national conferences, and presents seminars and workshops. She also developed the Learning Orientation Questionnaire (LOQ). For more about the Learning Orientation Research, Click Here!

Thank you for visiting! The Training Place, Inc. (http://www.trainingplace.com)
a minority-owned company.

Your comments are always appreciated. Contact us.
We respect your privacy.
Copyright (1997-2008), The Training Place, Inc.
743 W. Bougainvillea, Oro Valley, AZ 85755-1791
Tel: 520-877-3991 Fax: 520-844-8500
Last updated: November 2010